Panamanian law offers excellent benefits to investors in the Historic Monumental Ensemble of Panama's Casco Antiguo thanks to a 10-year tax exemption regime.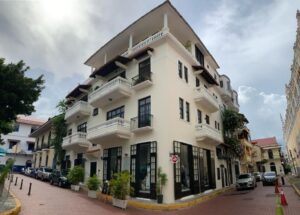 Rey Bazán, real estate advisor of the Activentas team, who has more than 15 years of experience in the sector says: "Living in Casco Viejo is being part of history, enjoying the architectural wonders and enjoying the nightlife in a delightful environment".
One fact is that the Panama Tourism Authority (ATP) reported that the local tourism sector from January to February 2022 presented an increase in the arrival of International Visitors ( IV) and in Tourism Income (TI) in the midst of the pandemic. From January to February 2022 , the number of IVs increased by 399.1% over the same period in 2021.
TI reached $707.7 million, an increase of 197.2% compared to the same period last year.
Bazán affirms that due to the increase in visitor traffic to the country this has awakened increased interest among investors, particularly in the rental and purchase of commercial premises for the gastronomy business and those who seek to exploit to the fullest the wonderful nightlife that attracts both nationals and foreigners to the historic streets of this heritage site.
"Casco Antiguo is a place identified as a great place to dine. Its gastronomic variety and history attracts many people from all over the world. You can enjoy it day or night, and these factors are exactly what is driving investors to take full advantage of this opportunity, whether to buy or rent," he adds.
Residing in the historic center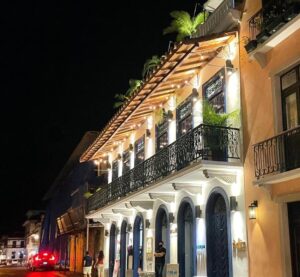 The Casco Viejo property expert says that the many activities conducted from this area are another reason that leads many to acquire apartments for investment and others choose to live there. "Especially foreigners are betting on acquiring properties to live in the Casco Viejo" and for Bazán, residing in this area allows to appreciate every avenue's historical value 24 hours a day.
Likewise, the supply and acquisition of apartments in Casco Antiguo continues to mobilize in both new and second-use properties, according to Bazán.
"For example, in the case of apartments there is tremendous potential here as they have a fantastic design, where you live inside an architectural jewel whether it is Spanish, French or Neoclassical influenced; however, inside these properties are all the comforts that are nowadays demanded."