Hermoso Local Frente a Plaza Bolívar
Local comercial en planta baja con excelente ubicación frente a una de las plazas más concurridas en el Casco Viejo, Plaza Bolivar. Éste Local comercial de 141m2 ofrece amplios espacios, 2 baños, visibilidad peatonal y vial, además de estar rodeado de edificios residenciales y gubernamentales permitiendo un flujo de clientes abundante.
1 Results returned.
Per Page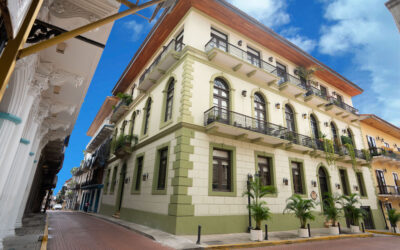 Casco Viejo was declared a national historic monument in 1976 and a UNESCO World Heritage Site in 1997. This site has amazing colonial architecture such as the Iglesia de la Merced. Architect and urban planner, Pablo Garcia De Paredes comments that the traces of the...
Edificio PWC, Calle 58 Este, Panama City, Panamá
Activentas Panamá Tel. (507) 213-7777