Casco Viejo was declared a national historic monument in 1976 and a UNESCO World Heritage Site in 1997. This site has amazing colonial architecture such as the Iglesia de la Merced.
Architect and urban planner, Pablo Garcia De Paredes comments that the traces of the city wall are designed with the geometry of the fortifications of the Marquis de Vauban, a military engineer whose architectural plans in the shape of multi-pointed stars became the norm during the 17th and 18th centuries until the arrival of heavy artillery.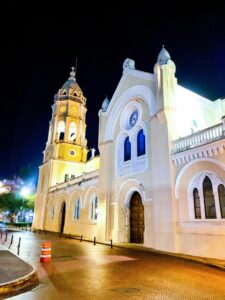 After the colonial period, art nouveau, neoclassical, modernist and Villanueva Meyer's neo-baroque buildings, such as the remodeling of the Palacio de Las Garzas or the Church of San Francisco de Asís, still predominate to this day.
One fact is that the growth of renovations and restorations in the Casco has been satisfactory and according to the architect "the conservation of heritage lies in finding a new purpose for as much of the historical material as possible, and thus safeguarding the memory".
That is why he invites to appreciate not only the buildings, but also to enjoy the density of its streets, rare examples of an urbanism designed for walking. He urges visitors of the Casco to imagine the route of the old town's tramway.
"This fraction of the city will always be our mirror, if we look carefully the hull has its way of suggesting to us in many important things. For example, it tells us that the obsession with the automobile is not correct, or that the town and the Presidency of the Republic were once close, and the presidents came down to see what the people were doing in the street, and it also tells us that the plazas were meeting places, without which a society is only a grouping of houses," he says.
Inventory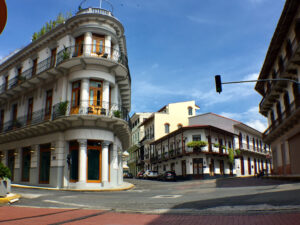 The Casco Antiguo is positioned nationally and internationally not only for its historical and architectural heritage, but also for its gastronomic offer, craft shops, stores, magnificent hotels that attract hundreds of visitors daily in their facilities, which makes this site the perfect choice for developing your investments or to live in the magnificent streets of Casco Viejo.
Below, we share this link where you can see the properties we have available in this area for rent or purchase.
Consulting
We are Activentas, your real estate ally with a solid track record of more than 40 years in Panama. Our team of professionals have extensive knowledge of the real estate market and will provide the advice you need to find the best option for investment or purchase of properties that you are looking for.
Contact us at 213-7777 or +507- 6616-7776 / write us at [email protected]